Towada Grilled Dim Sum is the popular dim sum shop, where people make lines all the time at Tatehanaganpeki Morning Market, which is the biggest morning market in Japan.
Tatehanaganpeki Morning Marcket, Hachinohe City, Aomori Prefecture
Handmade Dim Sum that uses a lot of local ingredients
Towada Grilled Dim Sum is a dumpling that uses a lot of local ingredients, such as, Towada Garlic Pork, rice powder made in Towada, homebred Aomori chicken, and so on. Enjoy a genuine dim sum!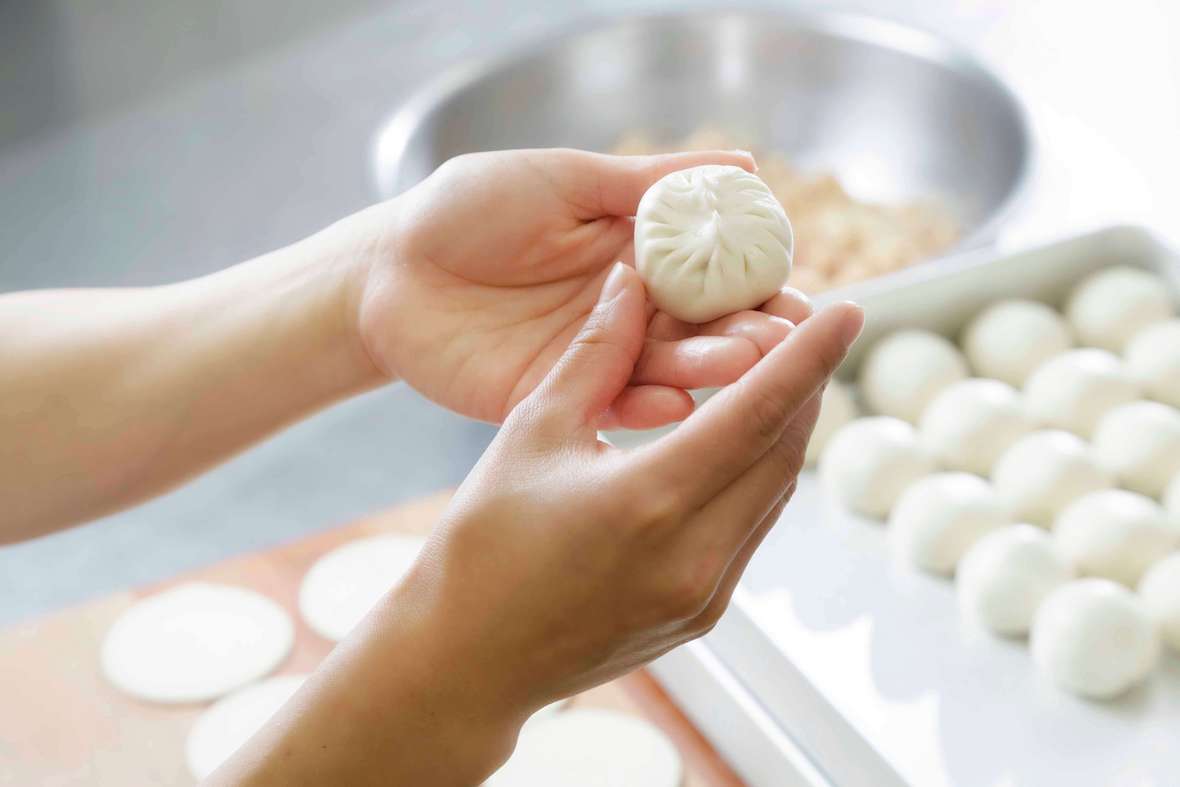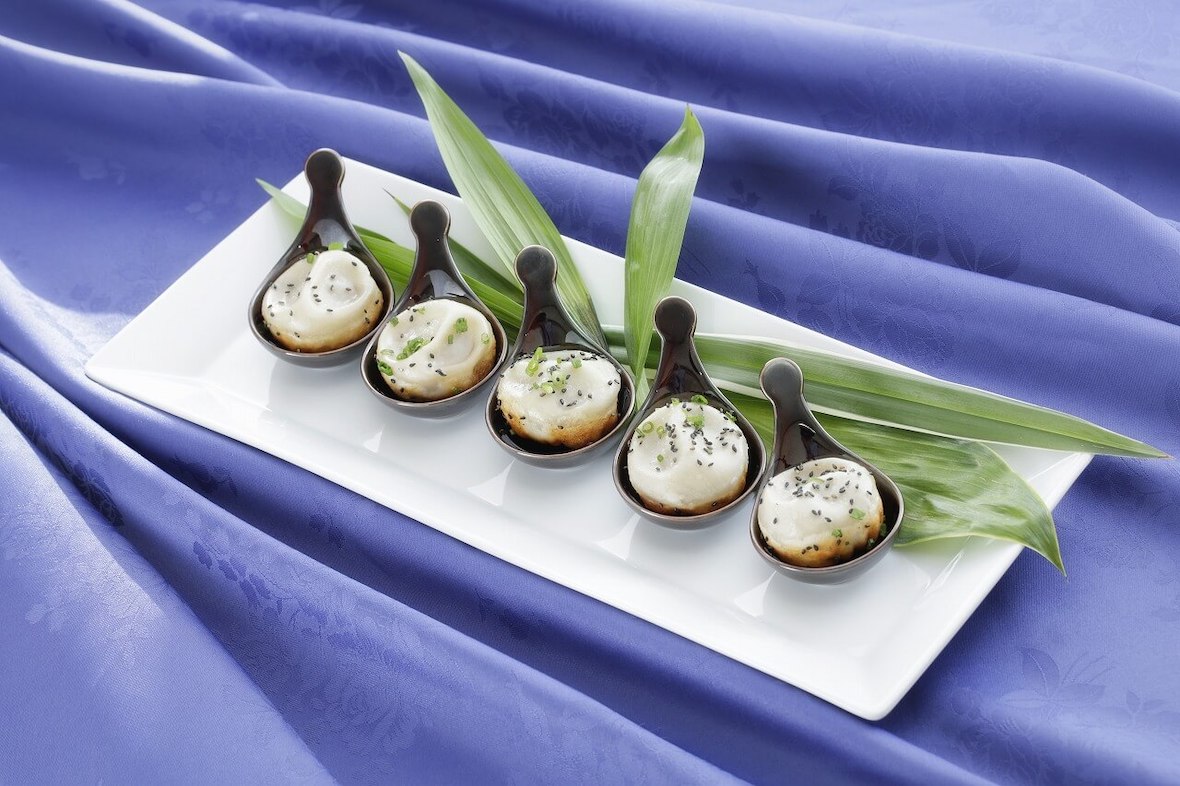 You can purchase Sizzling dim sum.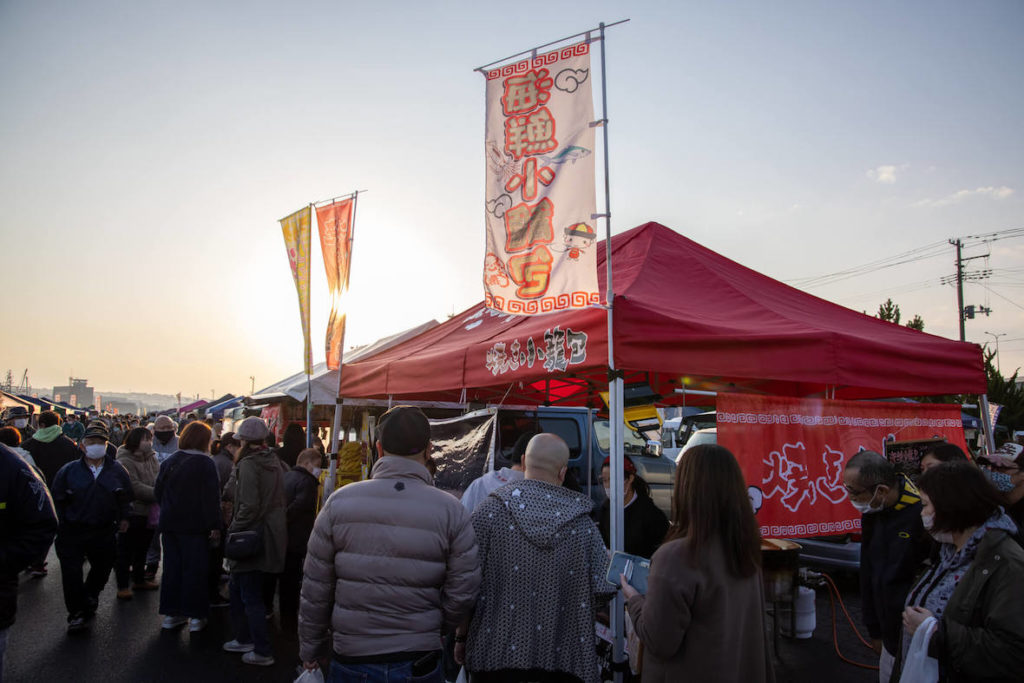 Tatehanaganpeki Morning Market
Tatehanaganpeki Morning Market is a market which is held every Sunday morning from March to December at Hachinohe Fishing Port in Hachinohe City , Aomori Prefecture. It is one of the prominent morning markets in Japan, and also is the representative sightseeing spot in Hachinohe City. We open the shop with a red roof.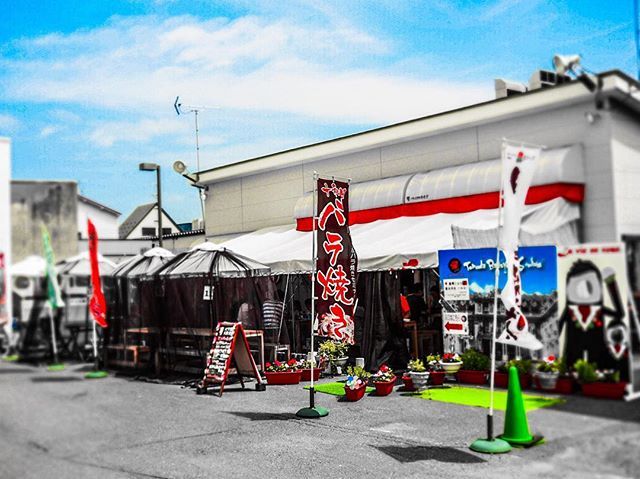 Tsukasa Barayaki Diner is in Towada City Aomori Prefecture, and it is the base of informing Towada's charm to the world through cuisine.You can have their speciality, "Towada Barayaki" and freshly made Grilled Dim Sum.
You can purchase frozen dim sum which you can cook easily.
You can purchase our product over the internet.
You can purchase our product by furusato tax. (hometown tax system)
We want franchise owners.
Regardless of your age nor experience, you can start your own business at a low cost.
Dim Sum Studio will make the product and deliver them to you, so you can open up your business anywhere in Japan.